sandy_mcd wrote:

Jbuza wrote:With all the erosion and on all the various continents and rivers depositing deltas like the ones at Ephesus, should the continents not, over a 200+ million year period, loose the shape of their ancient coastlines? Currently, according to the US Army Corp of Engineers, the United States coastlines are in serious danger. The Louisiana coastline is being lost at a rate of at least 25sq. miles per year.

1) Actually it is the edges of the continental shelves which match up better than the coastlines.

http://www.earthscape.org/l2/wil01/wil0 ... coastlines

[Note added in edit. Weird - I inserted the above picture link to

http://www.earthscape.org/l2/wil01/wil01_4_3.gif

and sometimes it shows up and sometimes a logon for

http://www.earthscape.org

shows up. Anybody know why ?]
It requires registration.
For those who do not want to take the time to register.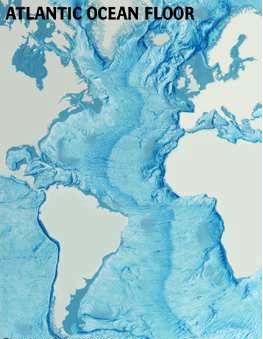 More information here
http://www.classzone.com/books/earth_sc ... page01.cfm