Valued Member
Posts: 481
Joined: Sat Aug 09, 2014 4:00 am
Christian: Yes
Has liked: 83 times
Been liked: 34 times
Jesus/God seen walking in the clouds (again). No fake stuff here

.
Video ->
https://pickle.nine.com.au/2018/07/04/1 ... net-claims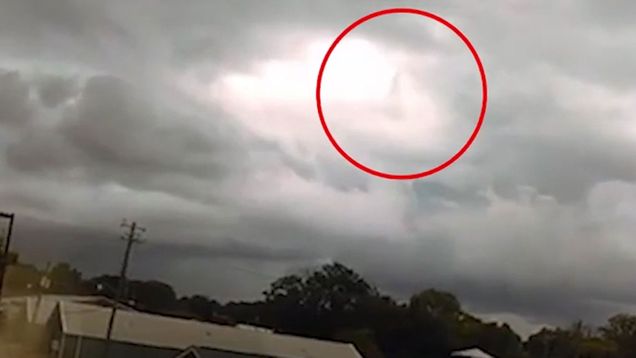 Has Liked:
1111 times
Been Liked:
1111 times
---
---
Ultimate Member
Posts: 3002
Joined: Thu Jan 15, 2015 1:54 pm
Christian: Yes
Sex: Female
Creation Position: Undecided
Location: UK
Has liked: 179 times
Been liked: 323 times
No he's not....


He's just a long way away!
Faith is a knowledge within the heart, beyond the reach of proof - Kahlil Gibran
---
Board Moderator
Posts: 20832
Joined: Thu Jan 14, 2010 7:59 am
Christian: Yes
Sex: Male
Creation Position: Day-Age
Location: Kitchen
Has liked: 188 times
Been liked: 1031 times
Is that really God?

At first I was like no way! Then I was like, maybe it is Him. Then I was like NO WAY!
John 5:24
24 "Truly, truly, I say to you, he who hears My word, and believes Him who sent Me, has eternal life, and does not come into judgment, but has passed out of death into life.
Kenny wrote:
"You don't need faith, logic, reason, proof, or anything else to be atheist, all you need to do is reject what someone told you."
St. Richard the Sarcastic--The Patron Saint of Irony
---