Valued Member
Posts: 481
Joined: Sat Aug 09, 2014 4:00 am
Christian: Yes
Has liked: 83 times
Been liked: 34 times
Jesus/God seen walking in the clouds (again). No fake stuff here

.
Video ->
https://pickle.nine.com.au/2018/07/04/1 ... net-claims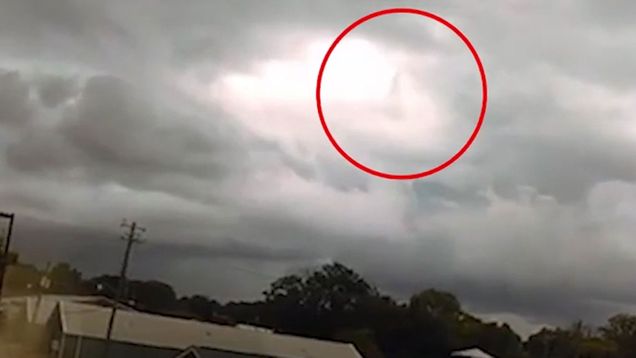 Has Liked:
1111 times
Been Liked:
1111 times
---
---
Make me a Sammich Member
Posts: 2940
Joined: Thu Jan 15, 2015 1:54 pm
Christian: Yes
Sex: Female
Creation Position: Undecided
Location: UK
Has liked: 179 times
Been liked: 321 times
No he's not....


He's just a long way away!
Faith is a knowledge within the heart, beyond the reach of proof - Kahlil Gibran
---
Board Moderator
Posts: 20595
Joined: Thu Jan 14, 2010 7:59 am
Christian: Yes
Sex: Male
Creation Position: Day-Age
Location: Kitchen
Has liked: 187 times
Been liked: 1023 times
Is that really God?

At first I was like no way! Then I was like, maybe it is Him. Then I was like NO WAY!
1 Corinthians 1:9
9 God is faithful, through whom you were called into fellowship with His Son, Jesus Christ our Lord.
Audie wrote:
"
Christianity is not a joke, but it has some very poor representatives."
St. Richard the Sarcastic--The Patron Saint of Irony
---